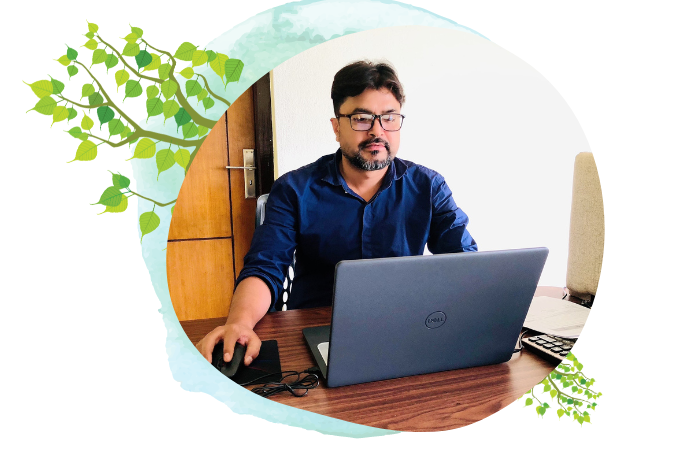 Education
- Bachelor of Commerce (B. Com)
Experienced

Sector
Financial and Administration Management.
Year

of

Experience
Above 20 years
About

Me
I am, a highly experienced and dedicated finance professional with a strong background in project coordination. I hold a Bachelor of Commerce degree from Mumbai University, which has provided me with a solid understanding of accounting principles and financial management. My expertise lies in effectively managing financial operations and ensuring strict adherence to organizational regulations.
Throughout my career, I have excelled in various roles, including my current position as Finance Coordinator at CLEAN UP NEPAL. In this role, I meticulously maintain accurate books of accounts and oversee the financial monitoring of projects. Utilizing my proficiency in accounting software such as FAMAS, I efficiently manage project finances, prepare budgets, and submit comprehensive financial reports to donors.
In addition to my financial acumen, I have a passion for organizational management, as demonstrated during my tenure as the Chairperson of Malika Development Organization (MDO) Nepal. I showcase exceptional leadership skills by developing strategic plans, implementing policies and guidelines, and conducting internal audits. My expertise extends to areas of HR management, ensuring smooth operations, and fostering a positive work environment.
I have had the privilege of working with reputable donor funded project such as UK Aid/UNDP/DCA Nepal. Through these experiences, I have gained extensive knowledge in financial administration, procurement, and logistic support. My commitment to excellence, adaptability, and effective communication skills have consistently contributed to the success of my teams and the achievement of organizational goals.
Proficiency in English, Nepali, and Hindi languages enable me to effectively collaborate with diverse stakeholders and build strong relationships within multicultural environments. I am known for upholding the highest standards of professionalism and integrity, establishing trust with staff, stakeholders, and executive board members. My comprehensive skill set, combined with my continuous learning mindset and dedication to professional development, make me an invaluable asset to any organization seeking a skilled finance coordinator or managerial professional.