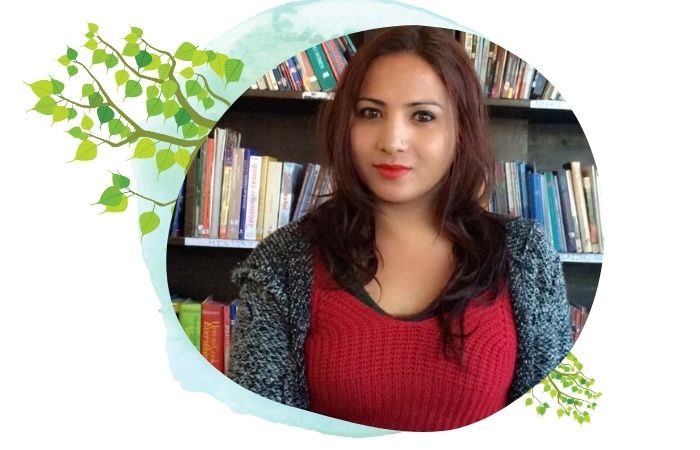 Education
- Bachelor in Social work (BSW)
Experienced

Sector
Gender , health, education,human rights,discrimination, empowerment, and evidence-based advocacy.
Year

of

Experience
Above 10 years
About

Me
As a passionate advocate for the rights of the LGBTQIA+ community in Nepal, I stand proud as a transgender woman on a journey of empowerment and change. From my role as a national program coordinator at the Federation of Sexual and Gender Minorities since 2013, to my position as an Executive Board member of the esteemed Blue Diamond Society and Clean Up Nepal, my commitment to the cause has been unwavering. Being recognized among the 100 influential women of Nepal in 2022 and receiving the Red Ribbon at Miss Pink 2012 has been both an honor and a testament to my dedication.
My life's purpose revolves around education, inspiration, and empowerment for those grappling with their true gender identity. I've lent my voice to public service announcement videos on gender equality and COVID-19 information, striving to create a more inclusive world. A board member of Blue Diamond Society, I strive to uplift sexual minorities and highlight the challenges faced by the LGBTQIA+ community. My efforts extend to being a national trainer of the positive protection toolkit developed by UNAIDS Nepal, impacting lives on a broader scale.
My journey encompasses numerous projects under Fhi360, UNICEF, International Alert, the US Embassy of Nepal, Woman Fund Asia, Right Here Right Now, Amplify Change – Restless Development Nepal, and the Nepal government. Through training initiatives centered around gender and sexuality, I've sown the seeds of awareness and acceptance. My voice resonated at the United Nations in Geneva during the CEDAW in 2018, as I delivered an impactful oral statement. Featured in various national online and print media, I've used these platforms to amplify marginalized voices.
With immense pride, I orchestrated a successful voter education program in Madhes Pradesh in 2022, a testament to my commitment to fostering positive change on multiple fronts. As I reflect on my journey, I'm reminded of my motto: to educate, inspire, and empower. Let us come together, rising above challenges, prejudices, and barriers, to create a world where every individual's gender identity is embraced and celebrated.