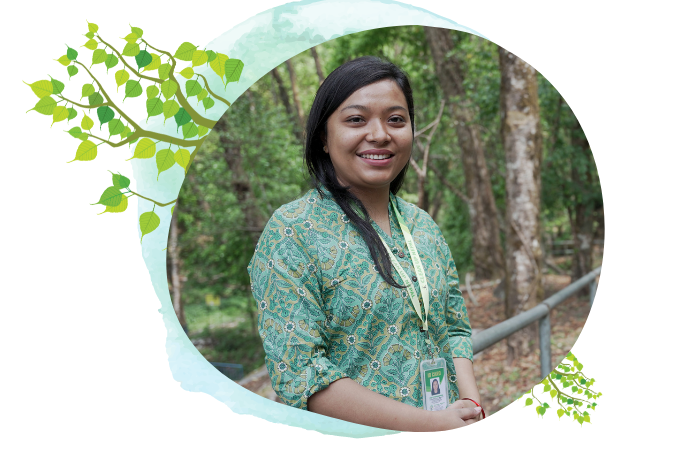 Education
- Master's degree in Environment and Natural Resources
Experienced

Sector
Waste Management, Disaster Risk Reduction, Climate change, Research.
Year

of

Experience
Above 5 years
About

Me
Preety Pradhananga holds a master's degree in Environment and Natural Resources from Kathmandu University. She began her career as a humanitarian practitioner and has experience in the areas of waste management, emergency response, natural resource management, climate change and agriculture. She
started working as s trainer for CLEAN UP NEPAL's Zero Waste at Schools program in May 2019. She is currently employed as a program officer. At Clean up Nepal, she has been successful in engaging schools and communities in sustainable waste management through various program.
She has worked as an assistant officer in Caritas Nepal for Nepal Emergency Response program during the 2015 earthquake. She has also worked as an editorial intern and was responsible for collating, writing and publishing online newsletters related to environmental issues.
As an environment graduate, she believes in responsible utilization of resources for sustained and prolonged use and better quality of life for future generations. She always strives to raise awareness about sustainable consumption behaviour and the use of the alternative resources.
She enjoys working with children and communities and helping them learn about waste and manage it responsibly. She likes to read and travel and is always passionate about learning and transforming communities.