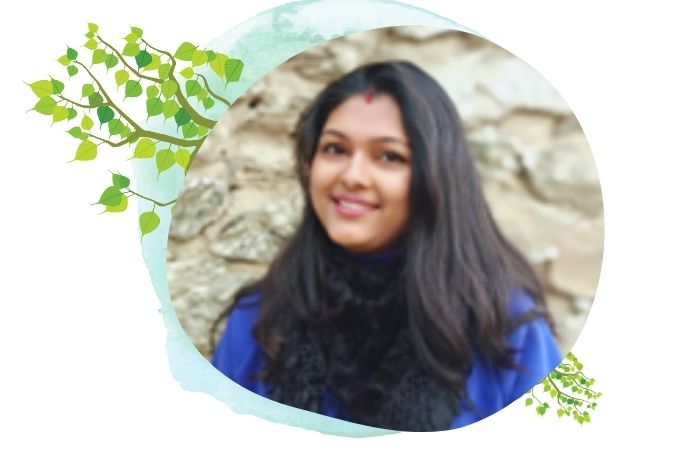 Education
- Bachelor in Environment Science - Masters in Food and Nutrition (Running)
Experienced

Sector
Waste Management, WASH, Nutrition, Health, Sexual and Reproductive Health, Child rights, Empowerment, and Human Rights and Environment-based Advocacy, Disaster Risk Reduction.
Year

of

Experience
Above 5 years
About

Me
I am a dedicated and accomplished youth activist with a strong background in volunteering for numerous NGOs and INGOs over the past 9 years. My expertise lies in waste management, where I have gained valuable knowledge, skills, and training. Additionally, I have actively engaged in health and nutrition awareness campaigns, contributing to community well-being.
As a seasoned WASH (Water, Sanitation, and Hygiene) trainer, I have facilitated programs that promote proper hygiene practices   (special focus on menstrual hygiene management) and sustainable water management. My involvement in the Green School Program reflects my commitment to fostering a greener world by involving students and community stakeholders in environmental initiatives. I am also deeply invested in women's empowerment programs, advocating for human rights, and driving environmental advocacy efforts.
Having earned recognition as a Female Champion at UNESCO, I have demonstrated my leadership and impact in advocating for gender equality and environmental preservation. My experience extends to disaster risk reduction, further highlighting my dedication to community resilience and safety.
With a Bachelor's degree in Environmental Science and studies in Food and Nutrition, I am equipped with a strong academic foundation to support my practical work. My involvement in social work through the Leo Club underscores my commitment to making a positive impact on society. With 3 years of professional experience, I bring a wealth of practical insights to my roles. I am excited to continue my journey of driving positive change, merging my passion for youth activism, environmental sustainability, and community well-being.