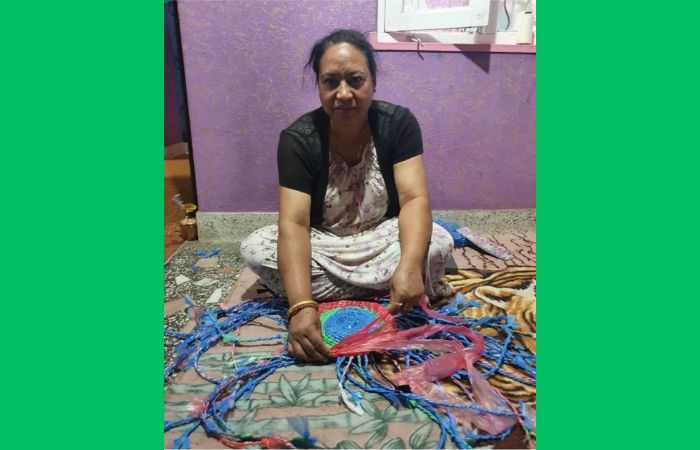 Transforming Traditions: Empowering Communities through Plastic Waste Innovation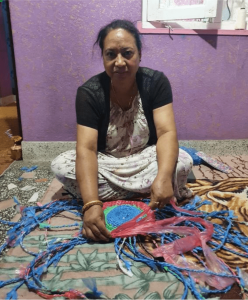 I am Rita Maharjan, I am a resident of Taukhel, Godawari Municipality Ward 3. In the past, I used to utilize rice straw to craft mats, askill passed down to me by my mother-in-law. However, the availability of rice straw has significantly diminished due to the transition away from farming towards alternative livelihood options. Currently, my husband and daughter are employed at a British camp, and we reside in Taukhel, Godawari municipality.
Recently, I came across information about managing plastic waste and became fascinated by the possibilities it presented. Recognizing the scarcity of rice straw, I decided to embark on an experiment to create mats using single-use polythene bags. My motivation extends beyond mere financial gain; instead, I aim to share this knowledge with others. I wish to teach people how to make these mats and inspire them to recycle and upcycle plastic waste.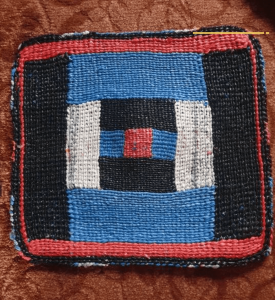 Furthermore, I aspire to distribute these mats as gifts to raise awareness about the importance of recycling and upcycling plastic waste. I am grateful to CLEAN UP NEPAL for providing me with this incredible capacity-building training opportunity on Waste management, which has opened doors for me to make a positive contribution to our environment.