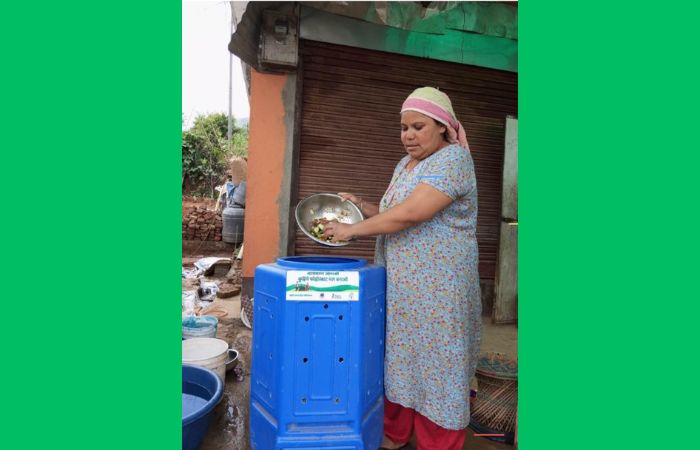 Thriving Entrepreneurship: Nurturing Growth in Farming and Waste Management
My name is Sangita Mangranti, and I live with my husband and two young children in Nahar Tole, Godawari Municipality Ward 3. We are involved in various entrepreneurial activities. While my husband owns a shop in Kupandole Lalitpur, specializing in motorbike seat covers, I manage a small chatpate shop from our home. Additionally, for the past 13 years, we have been engaged in commercial farming near our residence. 
About thirteen years ago, I participated in an extensive five-day farming training program. Unfortunately, I cannot recall the details of the organization responsible for the training. Following that program, we started tunnel farming with 50% support from the local ward and 50% of our personal investment. Our main focus has been growing and selling vegetables to sustain our livelihood.
Until recently, I hadn't received any formal education on waste management, but I had been conscientiously utilizing organic waste from our household in our farming practices. However, I lacked a comprehensive understanding of proper composting techniques and the best methods for creating nutrient-rich manure. Thanks to a three-day capacity building on waste management training provided by CLEAN UP NEPAL  and People in Need, I now possess the necessary knowledge. Currently, I am using the compost bin provided by the organization to produce high-quality compost.
In our tunnel, I have planted tomatoes and plan to apply my compost to nourish their growth. I am hopeful that this will result in a significant tomato yield, thereby expanding our agricultural activities.