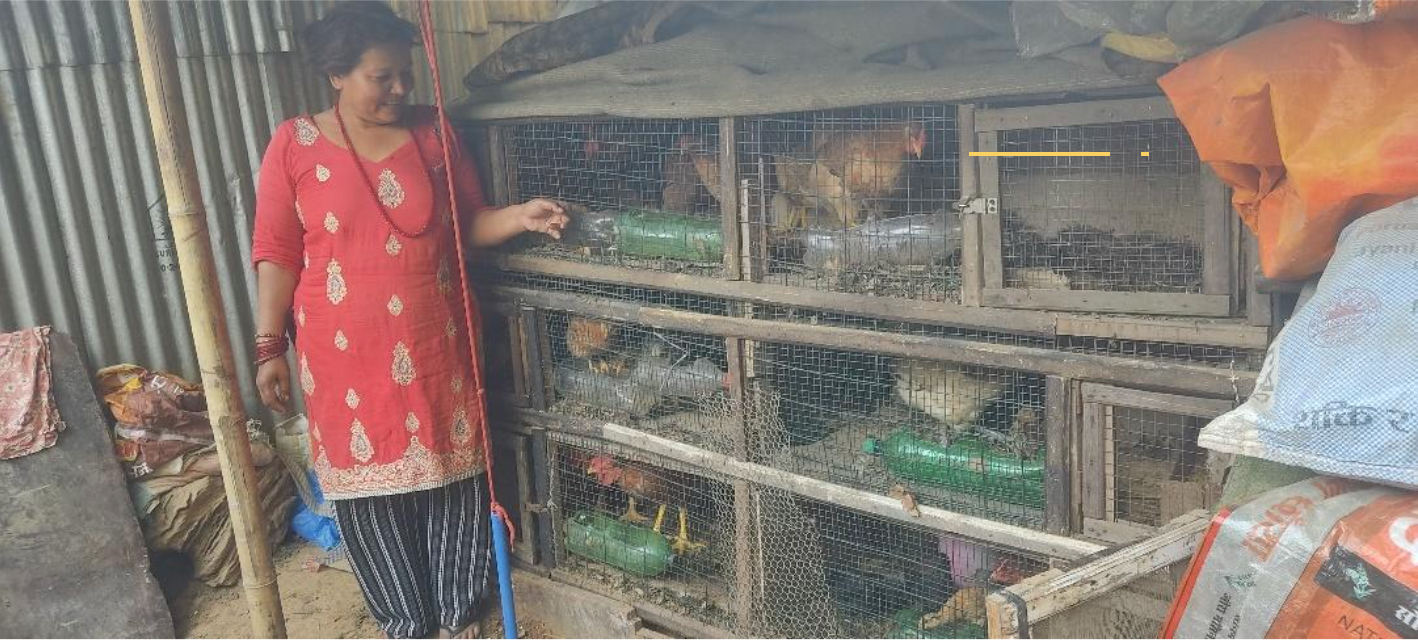 A Journey of Resilience: Turning Waste into Hope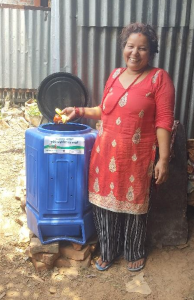 I am Shanti Pariyar, I have been living in Nahar Tole of Godawari Municipality Ward 3, for a significant amount of time with my family. Our household consists of myself, my two sons, and a daughter. Recently, one of my sons got married, so now there are six of us living together. Our main source of income comes from our tailoring business, which we operate from our home in Nahar Tole. Unfortunately, due to the COVID-19 lockdown, our business has been affected and we have experienced a decline in operations.
To supplement our income, one of my sons works part-time at the Botanical Garden twice a week. In addition, I recently participated in a Capacity building training on Waste Management organized by CLEAN UP NEPAL in support of People in Need. This training focused on composting, waste segregation, and recycling plastic waste. Before the training, we didn't have much awareness about proper waste management practices and used to dispose of our waste through collection vehicles.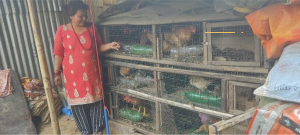 Since the training, I have received compost bins and have been using them to convert food scraps into compost at home. This compost will be very useful for nourishing the potted flowers in our residence. If I can produce a significant quantity of flowers, I plan to sell them to generate extra income for our household. Moreover, I have come up with a creative idea to repurpose PET bottles as feeding bowls for our chickens. We currently have around 23 chickens in our home.