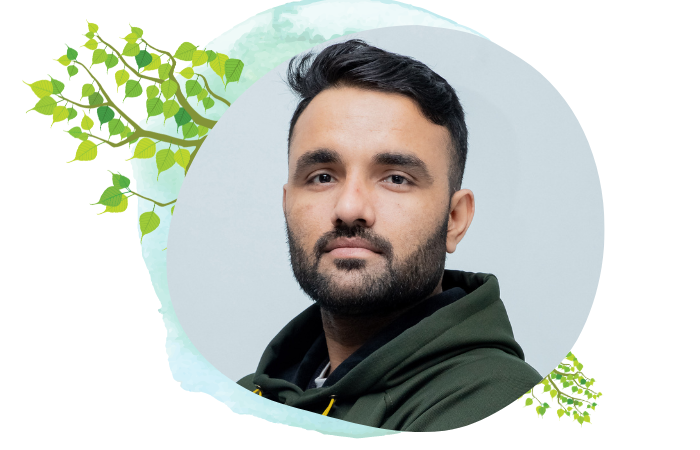 Experienced

Sector
Automation, Computer Application System Architecture Design and IT Consulting
Year

of

Experience
12 years
About

Me
Nabaraj Poudel is a skilled professional hailing from Bharatpur, Chitwan, Nepal. Born on December 26, 1987, he is a Nepali national with a prominent presence in the field of technology and entrepreneurship. With a Bachelor's degree in Computer Science and Information Technology (B.Sc.CSIT) from Tribhuvan University's Amrit Campus in Kathmandu, Nepal, achieved between 2008 and 2012, Nabaraj's academic journey laid a strong foundation for his future endeavors.
His educational path started with completing Intermediate in Science (+2) with a Physics major at Balkumari College, Narayagarh, Chitwan, Nepal, during 2005-2007. He furthered his education by successfully completing his S.L.C. under the Government SLC Board at Arundaya Higher Secondary School in Geetanagar, Chitwan, Nepal, in 2004.
The entrepreneurial spirit is deeply embedded in Nabaraj, as evidenced by his membership in the Nepalese Young Entrepreneurs Forum, a platform for like-minded individuals to collaborate and innovate. He was also a Microsoft Student Partner in 2010 (MSP2011), highlighting his early engagement with technology giants.
Nabaraj Poudel's commitment to continuous growth and learning is highlighted by his participation in various training programs and activities. Notably, he underwent an internship at Deerwalk Services as a System Engineer in the Quality Control Department from May 1 to July 31, 2012. This experience enriched his skill set and understanding of quality control processes.
Furthermore, his contribution to the release of Microsoft WebMatrix v1.0 earned him a certificate, demonstrating his proactive involvement in software development and technology releases.
Nabaraj's impact extends to project management and strategic planning. He spearheaded the implementation of Enterprise Resource Planning (ERP) systems for automation in various organizations, showcasing his leadership and technical acumen. His involvement in the development of an Android application for mobile surveys during the M2WORKHAKATHON highlights his innovative approach and collaborative abilities.