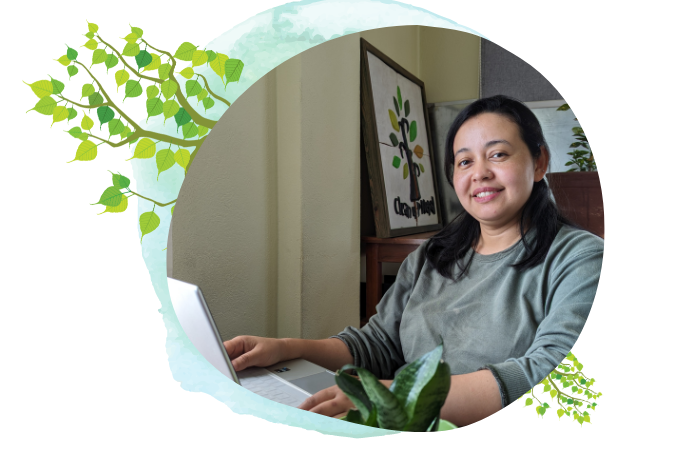 Education
- Masters in Environmental Science
Experienced

Sector
Waste Management, Waste Education.
Year

of

Experience
Above 5 years
About

Me
Karuna Thapa is an environmental science graduate from Central Department of Environmental Science at Tribhuvan University. She joined Clean up Nepal in February 2018 as a Program Officer and is currently working as Program Supervisor engaging in different projects. She believes that environmental education and awareness provide people with opportunities to engage and connect with the real-world issues and prepares them for a sustainable future. She has worked with school children and communities through different projects.
She is also a trainer and has conducted multiple Training of Trainers (ToT) to teachers and diverse groups and also facilitated trainings to schools and communities particularly on sustainable waste management, composting and 3 R's.
Prior to joining Clean up Nepal, she has gained experience in the field of waste management, climate change and WASH related activities. As an environment student, she has also volunteered in several NGO's and campaigns, particularly in designing the Rainwater Harvest System, Wastewater Treatment System and facilitating environmental conservation education at schools. She believes that change starts with little steps and it is possible when individuals realize and takes these significant steps to impact their community and environment.