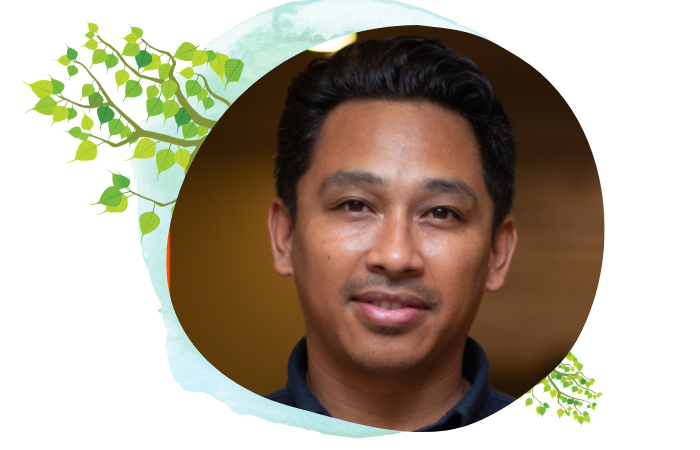 Education
Associated Degree in Business Administration – UoP
Experienced

Sector
Community engagement, strategy focused, team building, resource recovery, non-profit organization management, customer service, business management and stakeholder management.
Year

of

Experience
Above 10 years in non-profit, and Above 8 years in commercial sector
About

Me
Amod Karmacharya is a passionate advocate for social development and environmental conservation. Amod is a firm believer that change comes from within the community, and he uses his contextual and local perspective to solve social issues.
Amod's main vision is to create a platform for individuals to make a difference and contribute to environmental issues. Since 2014, he has been pursuing this passion by supporting the vision of Clean up Nepal, a non-profit organization, as a founding board member and Executive Director. Through his work with Clean up Nepal, Amod has been able to create tangible change in the community by implementing various programs and initiatives that promote environmental conservation.
Amod comes with more than a decade of experience and expertise in management and customer service background. During his career, he has worked in DHL Express Nepal, as an IKON representative for Cambridge College, Boston, and in Orlando's biggest conventional hotel, Gaylord Palms, he also managed international fashion units in Dubai. Amod's diverse background has given him a unique perspective on how to approach social issues and has allowed him to create innovative solutions that address the root cause of the problem.
Amod is an optimist who believes that change is possible if we work together. He is committed to building strong partnerships and collaborating with other organizations and individuals to achieve his vision of creating a sustainable future for all. He is a dedicated and passionate advocate for social development, and his work with Clean up Nepal is a testament to his unwavering commitment to making a positive impact in the community.
He is always looking for new ways to create sustainable change, and he is passionate about empowering individuals to make a difference in their community.