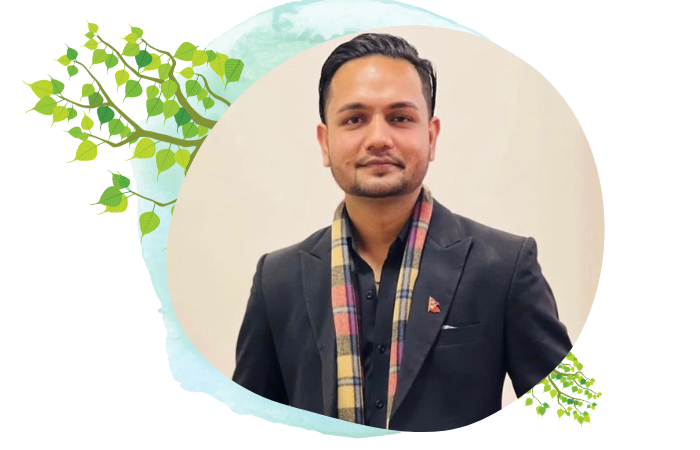 Finance, Procurement & Logistic Officer
Education
- Bachelors in Business studies (BBS) - Masters in Business Administration (MBA) (Running)
Experienced

Sector
Waste Management, Health, WASH, Construction, Livelihood, Education, Tuberculosis and Food.
Year

of

Experience
Above 6 years
About

Me
I possess over 6 years of extensive experience in the field of Procurement, Logistics, and social development, having worked in various NGOs in Nepal.
In my capacity as a Finance, Procurement and Logistics Officer at CLEAN UP Nepal, I have actively contributed to various projects aimed at enhancing urban resilience and waste management. I have successfully supported projects funded by esteemed organizations such as People in Need, The Asia Foundation, and the European Unions. My responsibilities include developing annual procurement plans, maintaining documentation processes, and managing seamless procurement, supply chain, and asset tracking. These efforts have played a pivotal role in the success of the organization's projects.
Prior to my current role, I demonstrated my ability to implement procurement process protocols and strategic supply chain management practices. I have also maintained the official Procurement activities database on the organization's website, enhancing transparency.
Furthermore, I have also facilitate tender process for supplier selection, executed tools and methodologies to ensure effective logistics plans, and ensured the timely delivery of quality commodities while adhering to standardized procurement systems and policies.
With a robust academic foundation, extensive experience in procurement and supply chain management across diverse sectors such as WASH, Health, Construction, Education, Livelihood, Tuberculosis, Food and Waste Management projects, along with versatile technical skills.